My Most Favorite TV Station for Netizens Choice Awards 2012
9:28:00 AM
I think ever since I was born I was addicted into watching different tv programs whether cartoons or tv shows till I grow old. Watching TV gives me time to bond with my family, cathc up with them as well as catching up with my favorite tv shows and latest chikas in the entertainment industry and the latest news.
After a long day at work, the first thing I do when I got home is turn on the TV
and voila! there it is, my favorite station of all time.
I must say my family has been very loyal to this station.
Why ABS CBN? :-) I am hooke with all of their tv programs especially their
tele seryes name it, I've watched it! :-)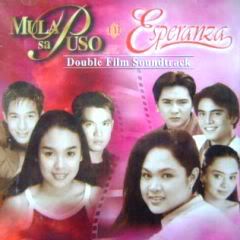 and the list goes on, of course these are some of my favorite shows before but compiled with more of their best programs today, what more can I ask for?I'm smitten and I'll be forever KAPAMILYA! :-) They have the best quality show, their station ids every Christmas, summer and rainy season are the most awaited part of every Filipino plus we are updated with almost everything. Like for example MMK by Mam Charo Santos, every episode never fails to touch our hearts, it depicts what really happens in real life, it taps our emotions and what's more, we left with something to ponder on. I hope one day I can meet Mam Charo, she's like one of the best actress I know.
Keep it up ABS CBN.
I'm forever your minion :-)