FROZEN Movie Review
8:14:00 PM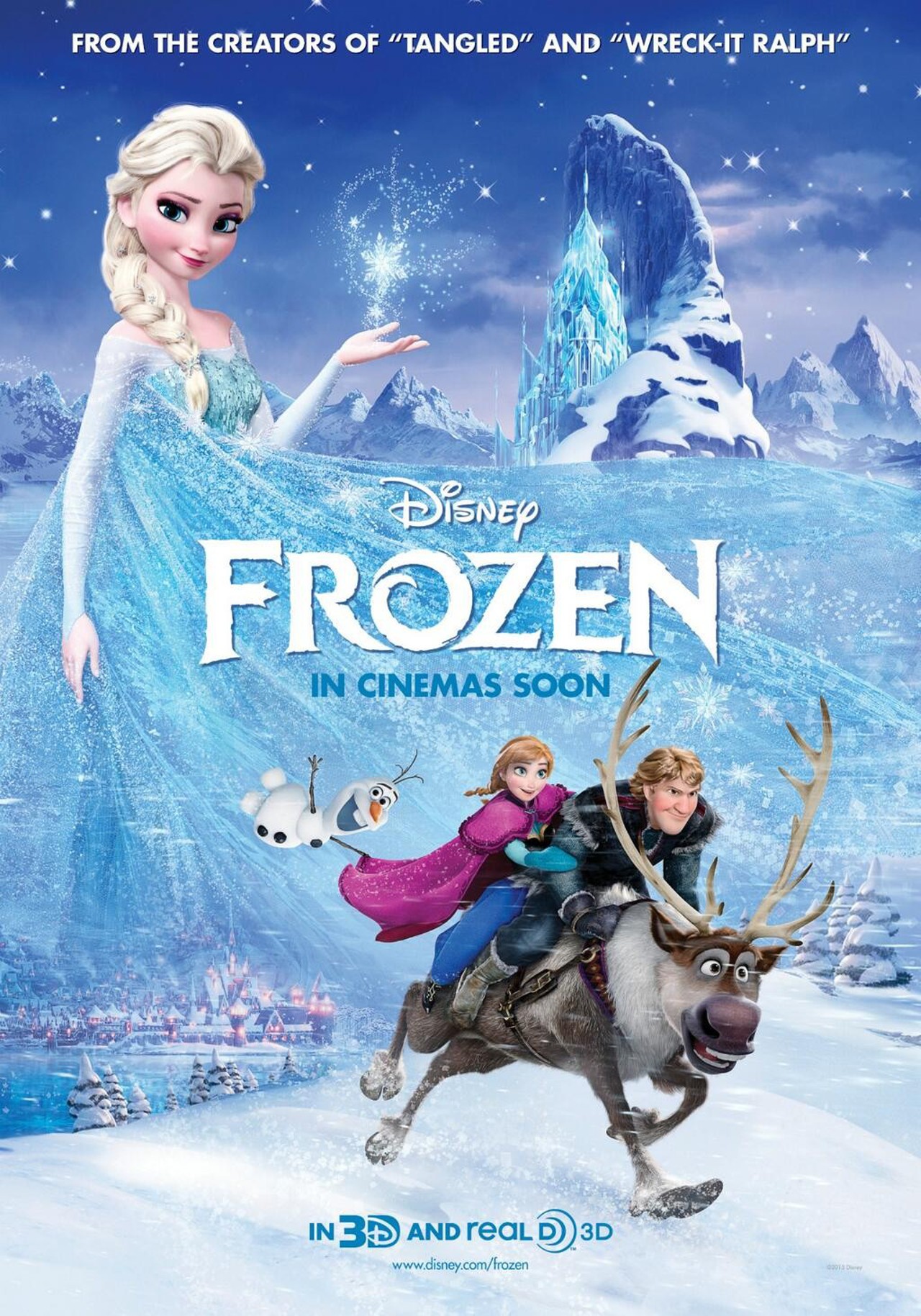 One of the best film this year! I super love this movie. Cuteness overload!
The OST will surely make you go LSS plus, their main cast will make your hearts melt and enjoy the fun they bring as they embark on a journey of love, acceptance, friendship and forgiveness.
I believe this movie can also be adopted from The Snow Queen of Hans Christian Andersen's 1845 tale the Nordic setting, princess Elsa (Idina Menzel), who is born with the ability of turning anything she touches to ice. Her parents, the king and queen of Arendelle, warn her against ever revealing her power, for fear it will be misunderstood.
"Conceal, don't feel," This is Princess Elsa's mantra. Her younger sister Anna (Kristen Bell), a redhead who likes chocolate, boys and falling on her back always look forward on spending time with her older sister. They are not only sisters, but best friends.
After losing their parents to a shipwreck, the two sisters are raised together in the splendid isolation of the royal castle, until Elsa is forced to take the throne in her late teens. Removing her gloves for her coronation, she accidentally looses her powers, bringing down eternal winter on the kingdom, and is forced to flee for the mountains. Here Princess Elsa sung the song Let It Go, in which Elsa struts her stuff around a self-created ice palace – "Here I stand and here I'll stay … The cold never bothered me anyway". This is a super super nice song! I love the way Princess Elsa sung this song in the movie, she turned into a beautiful Snow Queen with blonde hair!
And who wouldn't love Olaf?Olaf made me love snowman even more, although I haven't even seen a real snowman in person, Olaf is simply adorable! Kids will totally love his character and how he said to Anna, "Some things are worth melting for". I hate spoilers but for the record, at the end of the movie, Queen Elsa turn a magic to Olaf that he will not melt even if there's no more snow, meaning he could play around and enjoy the sun and heat which is what he is dreaming of. Even Kai's moose is super funny too!
You can tell the Disney animation studio really put mountains of effort and it shows they're firing from all cylinders now. Music and awesome sisterhood story separate this from many animation offerings of the past. Also the computer generated animation is really cool, pun intended. The quality is top.
Frozen was new and yet nostalgic and it took me back to my childhood years and recreated the spirit of the movies I adored loved. It has something for everyone and that is why I enjoyed it so much. Everything from action and romance and comedy and fantasy and not forgetting the tears. Many movies from Disney are always uplifting and this one was even more so and that made this a very special experience.
I totally recommend this movie! :)
Watch the trailer here:




One of my favorite song from the movie :)
Let It Go by Demi Lovato