The Secret Life of Walter Mitty Movie Review
3:32:00 AM
This is one of Ben Stiller Movies that I really love. I actually forgot that it is Ben Stiller who directed the film as well. I can actually relate to this movie because there are times when I also zone out, when I'm tired or maybe because my creative juices usually occupies my free time, and for me, sometimes, imagination seems to be reality :)
First of all I have to say what a beautiful film this was and how spectacular the scenes were. I had been waiting for this movie to hit the theaters for months and I can safely say that it did not disappoint.
Ben Stiller (Walter Mitty) is a Life Magazine employee who spends much of his day "zoning out," oblivious to the world around him while fantasizing about adventures and endeavors that he's too afraid to chase after.
Overpowered by family responsibilities and his work load, Walter finds solace in his day dreams, where he rescues dogs from burning buildings, pummels his overbearing boss in a cartoonish street fight, and woos the woman of his dreams, accounting staff member Cheryl Melhoff (Kristen Wiig).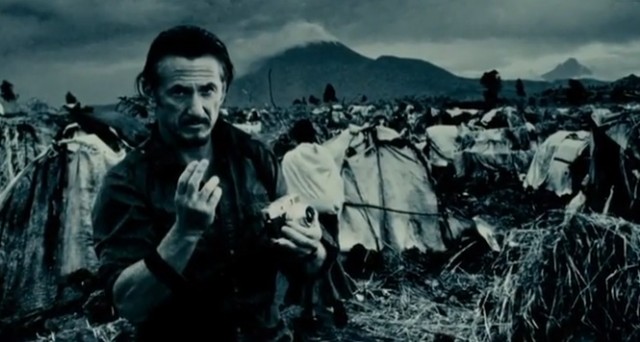 However, when it is announced that Life Magazine will cease publication of physical issues, in a move to the online market, famed Life photojournalist Sean O'Connell (Sean Penn) sends in a final cover image that he claims will capture the "quintessence" of the iconic magazine. Unfortunately, Walter cannot find "Negative 25," and with his job and the respect of Cheryl on the line, he is forced out into the world, away from his fantasies, to find O'Connell, track down the missing picture, and live-up to the Life Magazine motto:
"To see the world, things dangerous to come to, to see behind walls, draw closer, to find each other, and to feel. That is the purpose of life."
Walter did an amazing job on rediscovering himself and the world.
He visits Greenland's only karaoke bar, jumps out of a drunken pilot's plane, delivers mom's (Shirley MacLaine) cake to Afghan warlords, skateboards freely and many more.
I also liked the Papa John's scene that represents a crucial moment in Mitty's lost youth.
All in all, The concept of an underachieving dreamer finally discovering the world - is something most of us can relate to. Accompanied by a truly beautiful soundtrack, Oscar-worthy camera work, and the surprisingly able acting of Ben Stiller, as well as an accompanying cast which includes Adam Scott, Kirsten Wiig and Sean Penn, among others, this is heart-warming and truly special.
There is a wonderful message in the film is to enjoy the little things in life- to love, and appreciate your blessings.
Here are some of my favorite lines from the movie:
Beautiful things don't ask for attention.
Life is about courage and going into the unknown.
If I like a moment, for me, personally, I don't like to have the distraction of the camera. I just want to stay in it.
Watch the full trailer here: