Fifty Shades of Grey Official Trailer Released
6:37:00 AM
Whether you're a big fan or not of the best selling novel The Fifty Shades of Grey, Columbia Pictures already released the most awaited trailer of the movie. Jamie Dornan and Dakota Johnson I think fits the role perfectly.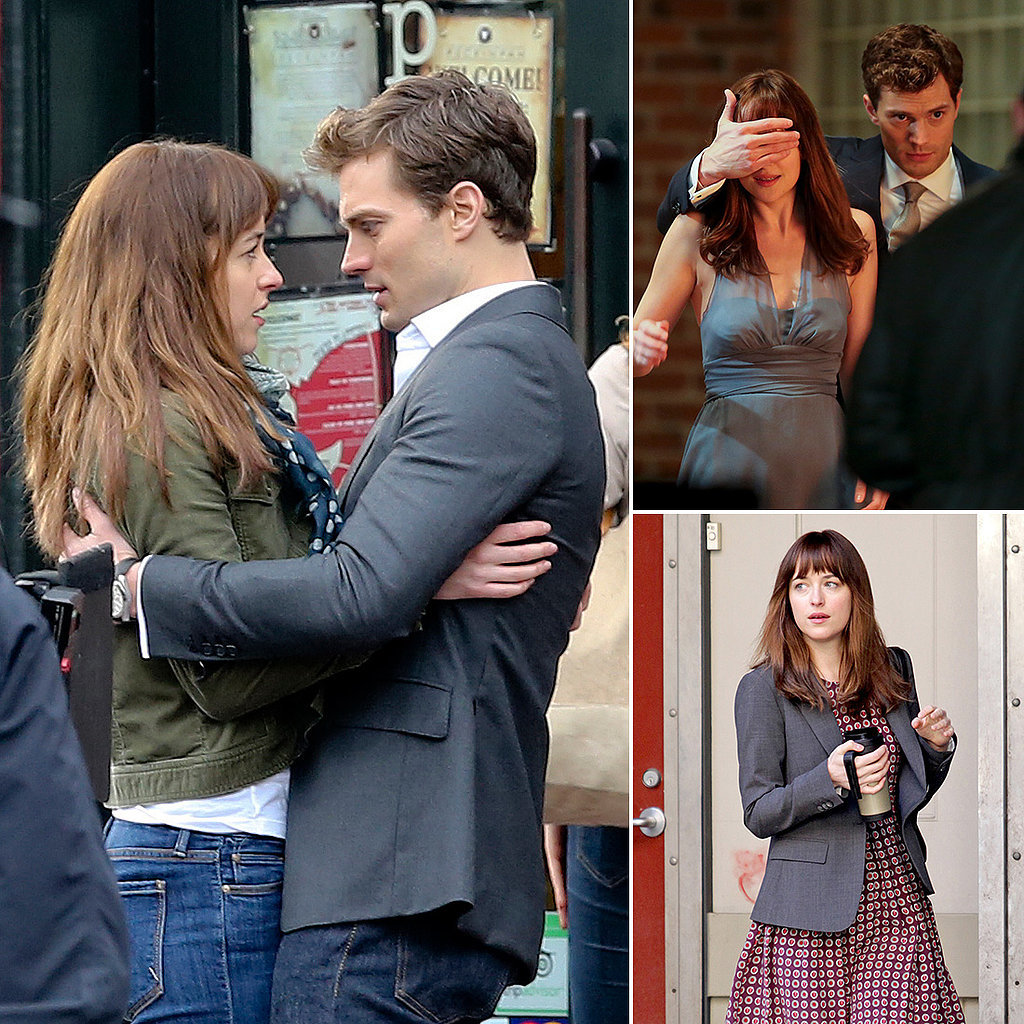 Fifty Shades of Grey is an upcoming American romantic drama film directed by Sam Taylor-Johnson with a screenplay by Kelly Marcel, Patrick Marber, and Mark Bomback, based on the best-selling novel of the same name by E. L. James.
It is set to be released on February 13, 2015 by Michael De Luca Productions, Trigger Street Productions,Focus Features, and Universal Pictures.Charlie Hunnam and Dakota Johnson were initially cast in the leading roles of Christian Grey and Anastasia Steele, respectively, with Hunnam departing the project the following month and being replaced by Jamie Dornan.
Photos credits to Entertainment Weekly
Synopsis
When Anastasia Steele, a literature student, goes to interview the wealthy Christian Grey,
as a favor to her roommate Kate Kavanagh, she encounters a beautiful, brilliant and intimidating man. The innocent and naive Ana startled to realize she wants him, despite his enigmatic reserve and advice, she finds herself desperate to get close to him. Not able to resist Ana's beauty and independent spirit, Christian Grey admits he wants her too, but in his own terms. Ana hesitates as she discovers the singular tastes of Christian Grey- despite of the embellishments of success - his multinational businesses, his vast wealth, his loving family - Grey is consumed by the need to control everything. As they get close Ana starts to discover Christian Grey's secrets and explores her own desires.
The Cast
Dakota Johnson as Anastasia "Ana" Steele
Jamie Dornan as Christian Grey
Eloise Mumford as Katherine "Kate" Kavanagh
Luke Grimes as Elliot Grey
Victor Rasuk as José Rodriguez
Max Martini as Jason Taylor
Callum Keith Rennie as Raymond "Ray" Steele
Jennifer Ehle as Carla Wilks
Marcia Gay Harden as Grace Trevelyan Grey
Aaron Taylor-Johnson as TBA
Andrew Airlie as Carrick Grey
Anthony Konechny as Paul Clayton
Watch the trailer here:
Fifty Shades Of Grey - Valentine's Day 2015