Celine Dion Live in Manila 2014
8:00:00 PM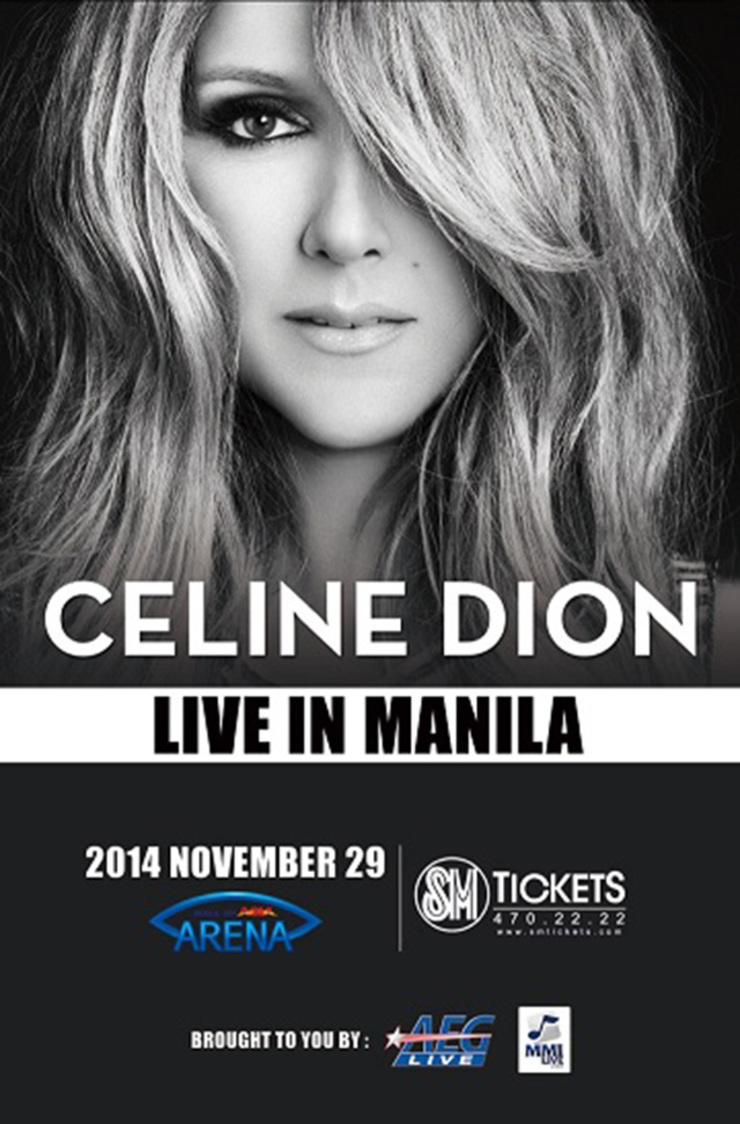 Legendary singer Celine Dion is set to perform here in the Philippines for the very first this year. I'm sure most of you is excited with this news and I am one of those who really loves her! I wish I can watch concert!
As part of her Asian Tour, the 46-year-old international singing sensation will be staging her Manila concert at the SM Mall of Asia on November 29.
"It's my very first time visiting the Philippines, and I can't wait to get to Manila to perform for the fans. I know it's been a long time coming and we're going to do our best to put on a fantastic show for them" said the Grammy Award winning singer.
Tickets to the concert are now being sold in SM Tickets outlets. They can also be purchased online through smtickets.com.
Brace yourselves for the ticket prices:
Celine Dion Live In Manila Concert 2014 tickets are priced as follows:
P26,990 (VIP),
P17,490 (Patron),
P12,210 (Lower Box),
P5,870 (Upper Box),
P2,700 (General Admission)
It has been announced that Veronic DiCaire, an internationally-renowned singer and impersonator, will be opening Dion's show in Manila.
My favorite Celine Dion songs: