Daniel Matsunaga is PBB ALL IN Big Winner!
7:36:00 AM
It's the 11th season of Pinoy Big Brother, it cannot be denied that it can still produce buzz-worthy moments.
This Saturday, August 23, "Pinoy Big Brother All In" announced its top four contestants who vied for the contest's top prize: Daniel Matsunaga, Vickie Rushton, Jane Oineza, and Maris Racal.
As the reality show ends its run Sunday evening, August 24, netizens got all excited as the PBB Big Winner is announced.
Check out the 4th to 1st placer below:
4th Big Placer is Vickie Rushton
3rd Big Placer is Jane Oineza
2nd Big Placer is Maris Racal
Daniel Matsunaga is the PBB ALL IN BIG WINNER!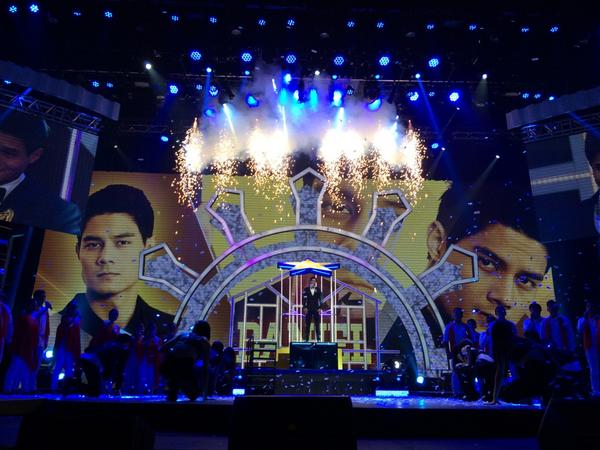 CONGRATS! YOU deserve it! :)
The Big Winner will receive one million pesos, an Asian tour for two, a brand new 30 square-meter condominium unit at the Amaia Steps Novaliches in Brgy. Novaliches, Quezon City, and two business franchises. The second, third and fourth placers will receive five hundred thousand, three hundred thousand and two hundred thousand pesos, respectively. Everyone will receive their own entertainment package from Sony.
The Housemates:
A total of 229 individuals were shortlisted for this season, of which 22 were presented to the management of the show for the final casting. From the 229 shortlisted, 11 came from the Davao auditions, 22 from the Cebu auditions, 138 from the Manila auditions, 22 from online auditions, and 3 were referrals. Due to casting problems, a special audition was held in Smart Araneta Coliseum on April 15, 2014 where 11,000 people auditioned. A special online audition was also opened on the same day and ended by midnight. Overall, a total of more than 44 thousand people auditioned for this season.
On April 25, Dyogi shared that there will be 18 housemates for this season. Two housemates were first revealed on ASAP 19, while three housemates were revealed on Buzz ng Bayan. The remaining 12 housemates were revealed during the kick-off, plus the surprise inclusion of Alex Gonzaga.