Watch Under the Dome on RTL CBS Entertainment HD
12:52:00 AM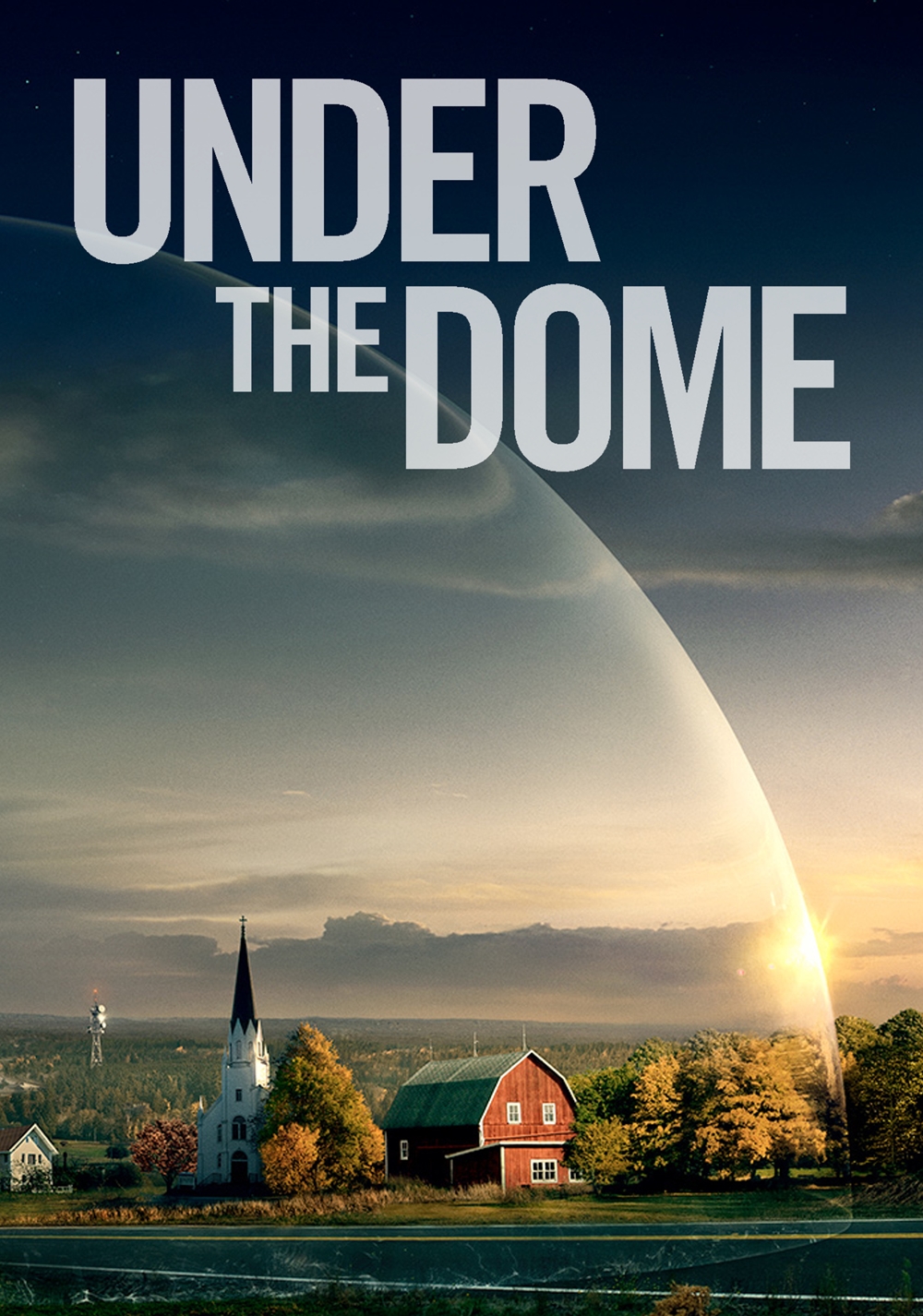 I have been a big fan of Stephen King and I can still remember back when I was in High School, I would borrow my classmates copies of any of his books because back then I can't afford to buy it then read it before going to sleep.
Under the Dome is an American science-fiction drama television series that premiered on CBS on June 24, 2013. The series was developed by Brian K. Vaughan and based on the novel of the same name by Stephen King. Both Vaughan and King serve as executive producers along with Neal Baer, Justin Falvey, Darryl Frank, Jack Bender, Steven Spielberg, and Stacey Snider. Danish director Niels Arden Oplev produced and directed the pilot. Neal Baer serves as the show runner for the series.
Under the Dome tells the story of the residents of the small town of Chester's Mill in Maine, where a massive, transparent, indestructible dome suddenly cuts them off from the rest of the world. With no Internet access, no mobile signals and limited radio communication, the people trapped inside must find their own ways to survive with diminishing resources and rising tensions. While military forces, the government and the media positioned outside of this surrounding barrier attempt to break it down, a small group of people inside attempt to figure out what the dome is, where it came from, and when (and if) it will go away.
The TV Series has a very interesting premise since I also love sci-fi type of tv shows and movies. A small town is suddenly cut off from the rest of America by a mysterious, invisible dome. Where did it come from? Who put it there? How will they survive? The story begins with a nice set up for the main characters.
Both Junior and Angie are key players in the series and they also have a very dysfunctional relationship which somehow complicates their connection with the dome. They are joined by child genius Joe, brother of Angie, and Norrie, the funky girl from Los Angeles and daughter of a politically correct lesbian couple. Filling the rest of the cast is Julia, a journalist, Big Jim, and other quirky characters throughout the town; and a man named Barbie, the super ex-military gunman who became close with Julia, whose husband he killed in a fight for not paying up on a debt.
I was able to watch Season 1 together with the teaser of the Season 2 at the press screening held at Greenbelt 3 and I was really hooked! Each episode gives away mystery that will really get you hooked to watch it. You will eventually hate Big Jim as well since he plays the evil one in the story. You will like how the 4 characters Norie, Junior, Angie and Joe played abig part in the first season when they find the egg that connects to the dome and they look for the matriarch.
I am really excited for Season 2 since the plot thickens and the characters will get bolder to find out more about the mystery of the dome.
The cast members portray characters that were mostly taken from the
original novel:
Mike Vogel as Dale "Barbie" Barbara, an Army veteran in Chester's Mill, on a mysterious mission
Rachelle Lefevre as Julia Shumway, an investigative reporter who becomes romantically involved with Barbara
Dean Norris as James "Big Jim" Rennie, a politician and owner of Jim Rennie's Used Cars
Alexander Koch as James "Junior" Rennie, Big Jim's son
Colin Ford as Joe McAlister, a teenager whose parents are outside of the dome. His older sister is Angie.
Mackenzie Lintz as Elinore "Norrie" Calvert-Hill (recurring in season 1; regular in season 2), Alice's daughter
Aisha Hinds as Carolyn Hill (regular in season 1; recurring in season 2), a Los Angeles entertainment attorney, trapped in Chester's Mill
Nicholas Strong as Phil Bushey, a popular radio DJ
Eddie Cahill as Sam Verdreaux (season 2), a reclusive EMT and brother-in-law
of Big Jim
Karla Crome as Rebecca Pine (season 2), a science teacher who is studying the dome
Britt Robertson as Angie McAlister (seasons 1 & 2), Joe's older sister who works as a waitress and a candy striper with dreams of escaping Chester's Mill
Natalie Martinez as Deputy Linda Esquivel (seasons 1 & 2), a loyal and ambitious sheriff's deputy who becomes sheriff in accordance with martial law
Jolene Purdy as Dodee Weaver (regular in season 1; guest in season 2), a radio engineer who makes contact with the outside world
On August 27 at 9:55PM on RTL CBS Entertainment HD catch UNDER THE DOME: INSIDE CHESTER'S MILL. Look back at the first season of this hit series before Season 2 premieres. This exclusive one-hour special features highlights from last season as well as new interviews with the cast and executive producers. Plus, get an advance sneak peek on what could possibly happen to the residents of Chester's Mill who are still trapped under the mysterious dome.
On September 3, the second season of UNDER THE DOME will premiere on RTL CBS Entertainment HD with "Heads Will Roll."Barbie's fate lies in Big Jim's hands, and the Dome presents a newthreat when it becomes magnetized. Meanwhile, Julia seeks out the help of a stranger to save thelife of a mysterious girl who may hold clues to origin of the Dome. The premiere episode was written by bestselling author and executiveproducer Stephen King, who also makes a cameo appearance, and was filmed on location inWilmington, N.C. Eddie Cahill and Karla Crome join the cast as series regulars.
UNDER THE DOME airs ever/Wednesday, 9:55PM.Only on RTL CBS Entertainment HD.
About RTL CBS Entertainment HD
Launched in Asia in 2013, RTL CBS Entertainment HD,is the first channel of RTL CBS Asia Entertainment Network, the joint venture formed by world leading content producers, RTL Group and CBS Studios International. A general entertainment channel, it offers a balanced mix of reality, drama, comedy and daily programs and features exclusive first run content aired soon after the initial US broadcast including series Under The Dome, Intelligence, Elementary Beauty and the Beast, Star-Crossed and The Millers talent competitions America's Got Talent; and daily shows Entertainment Tonight and Late Show with David Letterman.
About RTL CBS Asia Entertainment Network
RTL CBS Asia Entertainment Network is a venture formed in August 2013 bringing together two of the world's largest content producers: RTL Group, the leading European entertainment network, and CBS Studios International, the leading supplier of programming to the international market place. Its two new channels, RTL CBS Entertainment HD and RTL CBS Extreme HD, will be distributed in more than 20 Asian markets