Hiram na Alaala Premieres Monday September 22 on GMA Telebabad
7:19:00 AM
GMA Network presents another unique teleserye that will captivate the hearts of many, Hiram Na Alaala is a series that showcases how important memories are to save that one great love.
The series features Dennis Trillo as Ivan Legaspi and Kris Bernal as Andrea Dizon, with Lauren Young as Bethany Sandoval and Rocco Nacino as Joseph Corpuz.
This unique intertwining of lives and great love stories fostered by shared memories will prove that GMA is determined to lead on primetime TV while showcasing the versatility of its lead stars led by Drama King Dennis Trillo and Kapuso drama sweetheart Kris Bernal , together with multitalented actress Lauren Young and award-winning actor Rocco Nacino.
Bloggers got the chance to interview some of the cast during GMA's September Shoutout
Bloggers Conference. Ms. Kris Bernal, Lauren Young, Kenneth Paul, Julie Lee
During the interview, both Kris and Lauren mentioned how excited they were on this project. Kris mentioned how challenging her role is on Hiram Na Alaala since it tackles a lot of deep emotions. "Complicated siya, malalim talaga yung hugot ng storya." Kris Bernal said.
Both Lauren and Kris will be working with Dennis Trillo for the first time and they felt a bit pressured since we all know how amazing he is as an actor. Even Lauren mentioned that she has a huge crush on Dennis she is very professional when it comes to their craft which is why
he will serve as an inspiration for her to give her best in every shoot they have.
Also in the series are Kenneth Paul and Jenny Rose who are under GMA Artist Center.
They will paired in this series and both felt really blessed to be part of this big project and with wonderful cast.
The series also stars respected movie and TV actors and actresses, Jackielou Blanco as Regina Legaspi; Nina Ricci Alagao as Martina Sandoval; Shyr Valdez as Araceli Corpuz; Dexter Doria as Ola Dizon; Antonio Aquitania as Benedict Corpuz; Allan Paule as Xander Dizon; and Lotlot de Leon as Anabelle Sta. Cruz. Completing the powerhouse cast are Julia Lee as Gelai, Kenneth Paul as Chris Corpuz, Jenny Rose as Krissy Corpuz, and Rap Fernandez as Bruno.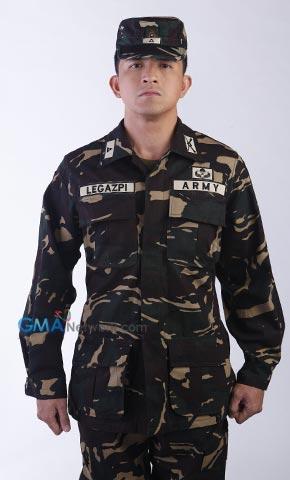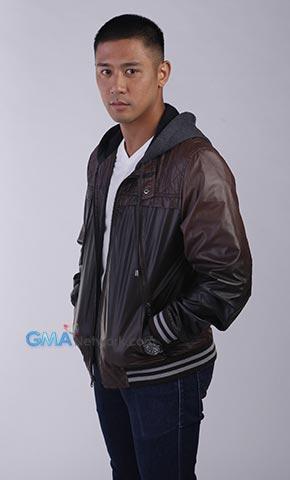 In the series, Ivan (Dennis) and Joseph (Rocco) instantly became friends when they were deployed to war. They overcome the ravages of armed conflict with Joseph's tales of great love for Andrea (Kris), while highlighting shared memories of their years together as lovers, and this is much to Ivan's amusement. However, in an encounter with rebels, both men were captured, imprisoned and tortured. Fate separates them.
Joseph is left in captivity while Ivan is rescued by the military. The suffering Ivan experienced triggered him to assume the identity of Joseph, while losing memories, perception, and awareness of his own life and past. With this regained freedom and assumed identity, Ivan finds great love in the arms of Andrea as Joseph.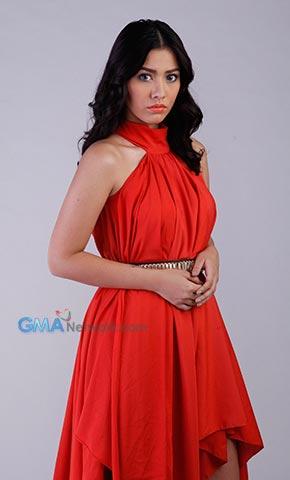 Meanwhile, Andrea was devastated when she found out that Joseph was missing. But she will be surprised when Ivan claims that he is Joseph. Andrea eventually falls for Ivan because through him, she feels Joseph is still around. She sustains her great love for Joseph by reliving her shared memories with her missing lover. On the other hand, when Joseph was eventually saved, he later finds out that Ivan and Andrea are already in love with each other. He thinks that he was betrayed by his best friend and girlfriend and is now left with the daunting challenge of bringing back Andrea's great love for him. The same goes with Bethany (Lauren), Ivan's girlfriend.
When Ivan returns after being rescued from rebels, Bethany is surprised to find out that her boyfriend is claiming that he is Joseph. What makes things worse is the fact that Ivan doesn't remember her and he thinks he is in love with someone else. Bethany will do everything to get Ivan back.
Under the helm of the highly acclaimed director of Temptation of Wife and My Husband's Lover, Dominic Zapata, with the help of creative director Jun Lana, creative head of primetime RJ Nuevas, concept creator Kenneth Enriquez, and creative consultant and head writer Des Garbes-Severino, Hiram Na Alaala will prove how shared memories allow real love to manifest between man and woman. Hiram Na Alaala, created by the GMA Drama group, is supervised by the Executive-in-Charge of Production Lilybeth G. Rasonable; VP for Drama Redgie A. Magno; AVP for Drama Cheryl Ching-Sy; Senior Program Manager Cathy O. Perez; and Executive Producer Michele R. Borja.
Don't miss the much-awaited telecast Hiram na Alaala beginning September 22, Monday to Friday on GMA Telebabad
after My Destiny.
Watch the trailer of Hiram na Alaala
Lauren Young invites you to watch Hiram na Alaala
Kris Bernal invites you to watch Hiram na Alaala