Ang Lihim ni Annasandra Premieres Today October 6 after Dading!
11:24:00 PM
Fans of Andrea Torres and Mikael Daez who gave most of us "kilig" moments will surely be thrilled to know that they will have a comeback project starting today October 6 after Dading!
GMA Network presents a new drama that combines romance and fantasy with Ang Lihim ni Annasandra. The story is about Annasandra, played by Andrea Torres who is a hard working vendor providing the needs of her parents played by Emilio Garcia and Glydel Mercado.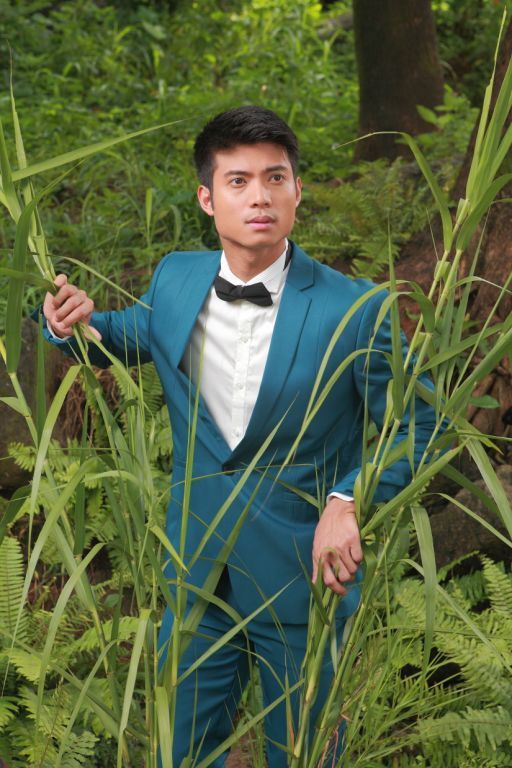 She will then meet two men who will play an important role in her life. Mikael Daez plays the role of William Benitez a rich and handsome man who works as a marketing department head for their family business (a surgicenter). William eventually falls for Annasandra without knowing her secret. Enrico, which is played by Pancho Magno also secretly loves Annasandra.
Another character you must watch out for is Esmeralda played by Rochelle Pangilinan.
A mysterious mountain-dweller who cursed Annasandra to become an awok. Esmeralda herself is an awok. When Annasandra's father Carlos shot and killed Elena, her daughter; Esmeralda cursed the human Annasandra to be an awok.
Trivia:

AWOK

is a term in the teleserye, used to describe "Aswang". Awok is very normal at daytime, huma in appearance but come night time, they would transform into different kind of animals, with Ang Lihim ni Annasandra, Awok turn into a wild boar at night.
Fortunately, Bloggers including me had a wonderful opportunity to interview two of the major cast of Ang Lihim ni Annasandra which is Ms. Rochelle Pangilinan and Ms. Andrea Torres with Direk Albert Langitan.
Andrea Torres narrated to us how she prepared for the role. Since she will play the role of an "Awok", there will be times that she will turn into a wild boar then into a human at any place. This is why she will be showing some skin when this scenes happen. She spends more time at the gym so that her body will fit the role perfectly.
This is the third team of of Andrea Torres and Mikael Daez. They have been paired before with Sana ay Ikaw na Nga and With A Smile. This time, she said that their roles is much mature, she even said that they have a love scene in this teleserye which is why this is a bolder move for both of them. The whole new concept of her role is very challenging for her. This is her first Fantaserye and she wants to give her best to this project because she knows that GMA trusted her to portray a major role.
Rochelle Pangilinan is a big revelation to this teleserye. We were able to watch the first episode of Ang Lihim ni Annasandra and you could really say that she has that "pasabog" in her. Her eyes were very expressive and her role, you can say that it is a villain but there's a big reason behind it that you should really watch out. Rochelle has proven is the past that she is indeed the queen of the dance floor but other than that she also wants to explore the side of being a versatile actress which she can prove in this teleserye.
Direk Albert said that it was easy for him to direk the actors like Rochelle and Andrea because he knows how professional they are and if they are asked to do this scene just like the love scene of Andrea and Mikael, he knows that they will do it. The other aspect of hard work for a fantaserye is the effects, sounds and animation. Based of the first episode that we watched, I was impressed. I just hope that they will continue and will be consistent with everything. This is something to look forward to every afternoon.
It was nice meeting Ms. Andrea and Ms. Rochelle who for sure will make afternoons more magical and filled with love and hope.
Watch Ang Lihim ni Annasandra starting October 6, weekdays 3:45 p.m. after Dading
For more details:
Official Hashtag: #AngLihimNiAnnasandra
Rochelle and Andrea invites you to watch Ang Lihim ni Annasandra:
Trailer: