Day Off Welcomes Bella Padilla on their 9th Year!
10:03:00 PM
Day Off continuously rewards hard-working Filipinos weekly with a well-deserved break, while the show's hosts take turns filling the winners' shoes at work, on their 9th year,
Ms. Bella Padilla will be joining Pekto, Maey and Boobay on their weekly adventures
to pamper hardworking Filipinos across the Philippines.
During the said event held at Moviestars Cafe, Maey and Pekto welcomed Bella Padilla in the gang. Pekto said that Bella is the perfect host for the show.
Pekto added that he is very thankful to the viewers who have been loyal to them for the past 9 years. We have seen the show with other co-hosts like Ms. Carmina Villaroel and Ms. Isabel Oli. He added that even though they've been through a lot, he is very proud to be part of the show, this is one of the show that challenged him a lot since he has to do series of different jobs just so they can at least give back a day of pampering to a selected hard working Filipino. According to Pekto, the most unusual job he has done for Day Off is salt making.
In the first few years of Day Off, Maey Bautista was part of the production team as the Segment Producer. Now, as part of the mainstream camera, she feels she is now more obliged to cooperate more with the hosts since this is a "team effort". She added that being part of Day Off has changed her life and her perspective to every jobs each of us have.
She respects every Filipino who works hard just to support their families. She is very much excited to work on their future episodes with Pekto and Bella too. Maey said that she was challenged with the Dancing Telegram and "Kaning Baboy" episode.
Ms. Bella Padilla on the other hand feels very excited and grateful to GMA for giving her the chance to work on this project. This will mark her "adventurous side". We all know that Bella is a good swimmer and she loves tasks that involves swimming. For Bella, the most unusual job for her that she has done was selling Balot and Penoy. She feels that she has a lot to learn and experience with the show and she is very much willing to cooperate with them since the show will continue to rise if they are a team.
Congrats to Pekto, Maey and Bella! More years to come! :)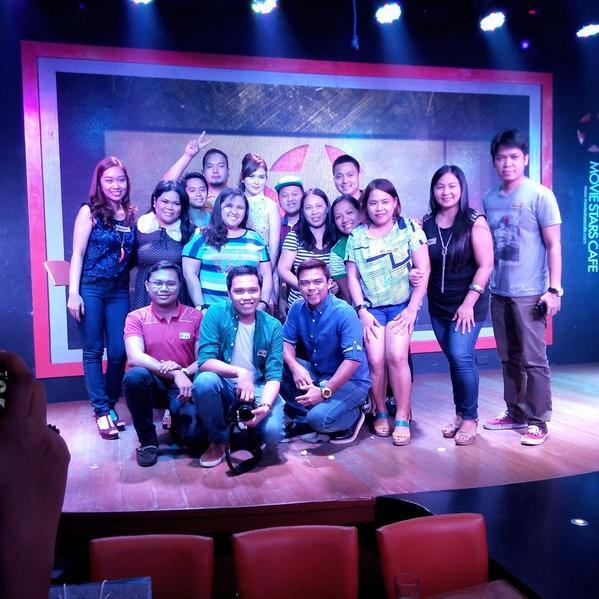 Bloggers with Day Off Hosts :)
For more details: