True Love Exists in GMA 7's Newest Series "Seasons of Love"
7:55:00 PM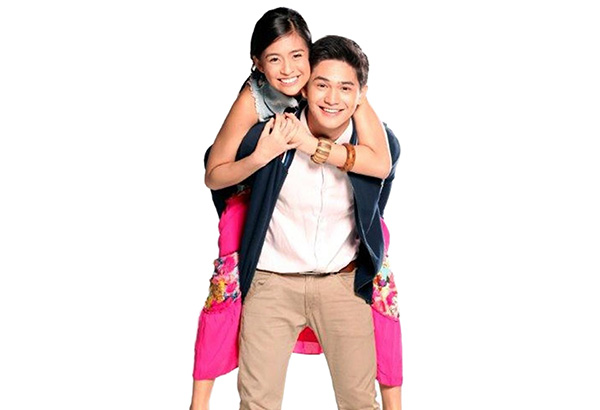 Filipino viewers will celebrate the month of hearts this October because beginning Monday (October 6), GMA Network's newest month-long offering, Seasons of Love, inspires each one of us that there is a right place and a right time to fall in love.
GMA Network brings a kilig weekly anthology to weeknight primetime that will make the idea of romance even more exciting as it presents an ongoing love story that will air for a week.
Seasons of Love will definitely appeal to Filipino viewers who are either happily in love or hopeless romantics because it presents the different faces of love, unfolding four special tales each week that were exquisitely written. It features typical and heartwarming love stories, which were made even sweeter while set against breathtaking landscapes and shot in charming towns in the country.
Starting the month with full romance and kilig is the episode, "Soulmate, Soulhate," marking the reunion of Kapuso talented teen stars Ruru Madrid and Gabrielle Garcia, who are also playing significant roles in GMA Network's primetime series, My Destiny. In this enchanting story, Ruru portrays the character of the boastful boy Rusty who will court the conservative girl Gracia (Gabrielle), following a bet he had with his friends.
Under the direction of Gina Alajar, Kapuso viewers will surely be enticed to watch this love story as it features a magical exchange of personalities between Rusty and Gracia. Because of this, they need to pretend to be a couple. This story will leave the viewers glued to their TV screens as it depicts how fragile a girl's heart is and how a boy usually chooses to learn the hard way before realizing his mistakes.
Seasons of Love is under the supervision of Senior Vice President for Entertainment TV Lilybeth G. Rasonable; Vice President for Drama Redgie A. Magno; Assistant Vice President for Drama Cheryl Ching-Sy; Program Manager Redgynn S. Alba; and Executive Producer Mona Mayuga.
Catch the first installment of Seasons of Love, which will make you fall in love at the right place and at the right time'starting Monday before 24 Oras on GMA 7.