Big Hero 6 Movie Review
8:25:00 AM
Finally! I've been waiting for this movie ever since I saw it's trailer on you tube!
Not only did my expectations were met, after watching the movie, I felt like I wanted to have my very own Baymax! This movie is perfect for the whole family, it is kid friendly and will take you on a roller coaster adventure, if I was kid when I watched this film, I will totally remember it until I grew old. Baymax is simply adorable!
When Disney acquired Marvel, I was one of those who got excited with the idea. Imagine a whole new bright ideas for upcoming films! So to speak, Big Hero 6 was actually a group of superheroes from Marvel Comics back in the late 1990s. This is the first Disney animated film that featured Marvel comic characters since the former acquired the latter in 2009. Disney was given license to change the appearances of the characters for the film version, Disney-fying them so to speak.
Big Hero 6 is a kid-friendly, heartwarming adventure with a diverse cast of characters. Directors Don Hall and Chris Williams take us to San Fransokyo, a somehow combination of Californian and Japanese culture, and deliver fast-paced superhero action and lots of laughs. Definitely a lot of laughs!
San Fransokyo takes common visual picture of primarily Japanese culture and super high tech version of the famous Californian city. The intersection of cultures works well to create a whole new world for the hyper-intelligent characters and also serves to justify the advanced tech present throughout the story.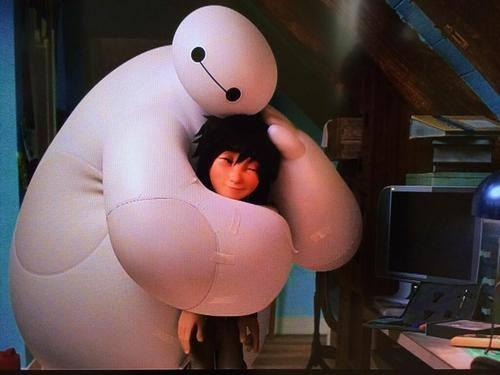 The story focuses on brilliant 14-year-old, Hiro Hamada (Ryan Potter), as he hesitates to put his intellect towards a good cause. He is busy making money on Bot Wars while His brother, Tadashi (Daniel Henney), steers Hiro towards attending his school by showing off Baymax (Scott Adsit), an advanced healthcare robot, and introduces Hiro to his friends (a bunch of ners that will eventually became Hiro's friends as well).
Much of the plot revolves around Hiro and Baymax's growing bond as they confront a threat to the city with the help of their peers.
Each member of the Big Hero 6 team shines in their own unique way, even before donning super suits. GoGo (Jamie Chung) is tough as nails, Honey Lemon (Genesis Rodriguez) always finds a silver lining, Wasabi (Damon Wayans Jr) is level-headed, and Fred (T.J. Miller) is… Fred. While the team's personalities are clearly distinguished, I left the viewing itching for a little more about them all. Hiro and Baymax guide the action of the plot and there simply isn't time to veer off course, but this film leaves Disney in a great place to spawn a franchise.
There's heavy themes the story covers, such as dealing with loss, I can actually admit that I cried when Hiro lost his brother. Certain lines become empowering mantras that are repeated just enough to inspire, and it became really cute especially when Baymax uses these lines. Baymax serves as the main source of comic relief, people from all ages will love his comic antics. Although the Big Hero 6 members are funny in their own ways especially Fred, I believe he will be portraying a big role in the next installment of this movie so when the end credits rolls, wait before you go out of the cinema because there's more!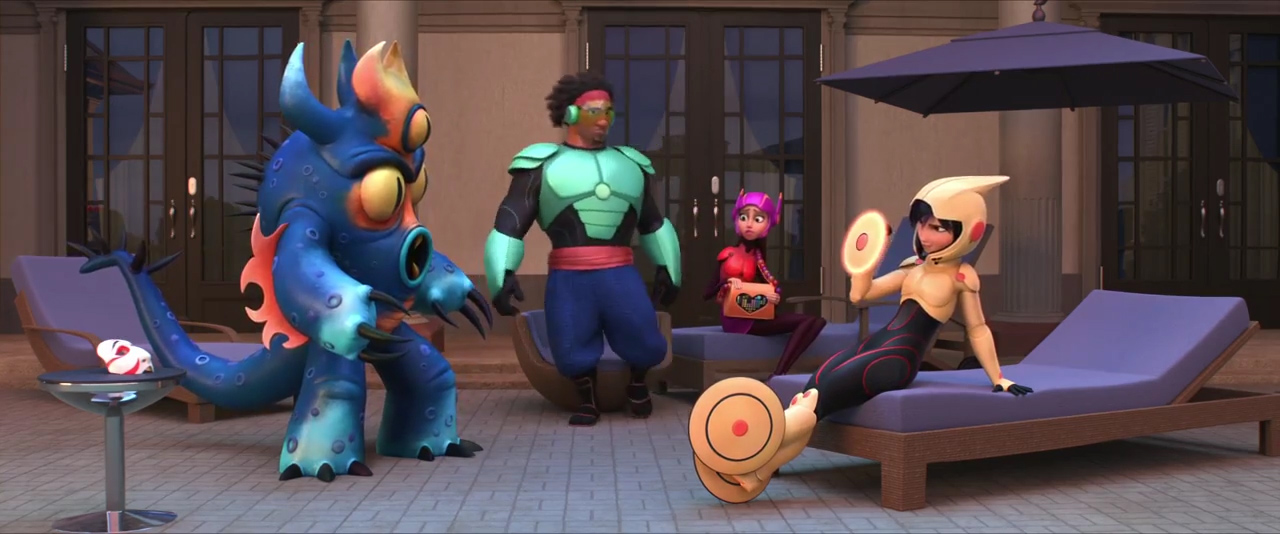 Big Hero 6 excels as a kids' movie with action and high-powered entertainment from start to finish, Baymax is truly a huggable marshmallow! Baymax is really a wonder to watch. To think that His face is nothing more than a two black dots connected by a line. However he can convey so much emotion with those. I remember how Olaf can do the same thing!
I loved that the story between Hiro and Tadashi was so touchingly told. Those who have siblings will be touched by this film!
Before Big Hero 6, there was a short film by Disney and I super enjoyed this short film about the dog named Winston. I love Dogs and I missed Snoopy that much!
Watch the trailer of Big Hero 6:
Trailer Feast: