John Wick Movie Review
6:58:00 AM
First & foremost, I really miss doing foreign movie reviews and I am making a pact to my blog that I will continue writing so because I love movies and I also want to share my insights about the recent movies I have watched. Yesterday, I watched Keanu Reeves latest movie "John Wick"at Trinoma Cinema and honestly speaking I was blown away. When I watched the trailer of it I was excited to watch it yes but when I finally watched the movie, I was unprepared how Keanu still got those amazing acting and action pack prowess plus drop dead gorgeous from head to toe. I'm serious.
John Wick tells a story of how he transports us into the underworld that exists beneath society – a world that legendary hitman John Wick (Keanu Reeves) thought he had escaped when he retired to a happy life with his wife, Helen (Bridget Moynahan).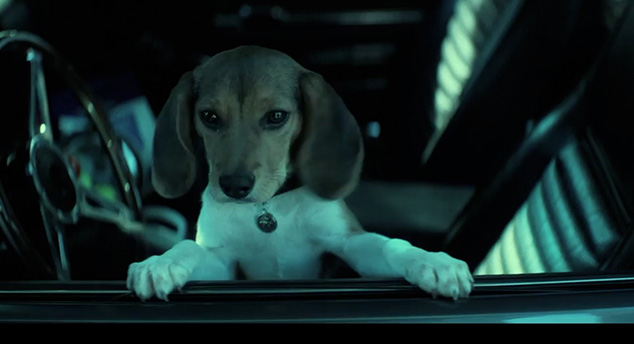 However, when Helen falls victim to cancer John's happy world begins to collapse – only to be welcomed by the introduction of a little puppy, a final gift from his wife to help him keep in touch with his softer, more humane side. I actually love this scene and every scene with the puppy, I miss having a dog but anyway I am happy
with our pet cats in the house though :)
Time likely would've healed all if not for the arrogance and brutality of Iosef Tarasov (Alfie Allen), a young Russian mob prince who happens upon John and cruelly snuffs out the last vestige of Helen's love. Of course, poor Iosef has no idea whom he has wronged; no idea about John's ties to the Tarasov family or the biblical repercussions of messing with the legend. But Iosef's father Viggo (Michael Nyqvist) knows all too well what kind of maelstrom of death is coming – and he makes any and all preparations possible to bring John Wick down.
I've been a big fan of Keanu for as long as I can remember, whether romantic movies or action movie it may be I watched it and this movie is just as breath taking as his past movies are. It clearly shows that HE IS DEFINITELY BACK!
Keanu Reeves has given his best performance in years – and in this movie,
a litany of martial arts acrobatics that prove he hasn't lost too many steps since his Matrix days gave him still a better edge to other young actors in his field. He still showed emotions when he lost his puppy which clearly shows that he never lost all those perfect acting emotions he had back then. Well, that just goes to 100% pure blood actors, one they have it,
In the end, I suggest for you to watch it. Whether you're a fan of Keanu Reeves or not, you will surely love this action packed movie and how John Wick handled all his predators in a single army with his martial arts moves. I am really looking forward to see more of him in the movie portraying iconic roles such as this and hopefully, there might an installment of this movie too.
Watch the trailer here: